Award-winning organic dark chocolate to delight your palate
Made from fair trade, sustainably-source cacao using traditional Ecuadorian eco-friendly techniques, Pacari chocolates bring you exotic flavors for a delightful and healthy gift


Culturally-responsive coffee with premium aroma and flavor
Cultivated on the prestigious highland plantations in Quindio, Columbia, these coffee beans undergo a traditional artisinal process to bring out their award-winning taste.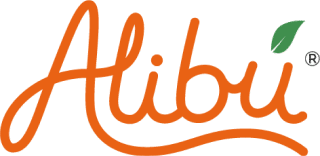 Naturally infused with fun fruit flavors
Alibú blends dehydrated fruits from their native Ecuador to create refreshing infusions free of artificial flavors and sweeteners.


The perfect combination of science and nature
Aloe Up sun and skincare products are made with a natural aloe vera gel base, making them comfortable, clean, and safe for the environment.


Vegan wellness products to nurture your body and mind
All-natural and cruelty-free, these products are formulated to promote a healthier lifestyle and reduce the toll of stress on your body.
From unique organic products to sustainable experiences and curated subscription boxes, Total Incentives offers the perfect option for any gifting occasion.
Testimonials
This was such a fun event. Thank you for setting it up! Julieta was the best host for this, especially on a Friday afternoon. She was fun, energetic and knowledgeable. I learned a lot about chocolate and enjoyed trying it!!
I was lucky to be invited to a chocolate and wine tasting as a guest and liked it so much I organized the same tasting for our staff. Julieta was wonderful to work with before the event, setting us up for success and providing me with everything I needed to put on a successful event! Thank you for helping us provide some fun and relaxation to our hardworking team.
We considered a few different events but I'm so glad we chose yours! You were an excellent host and made the event lots of fun. Everyone really enjoyed it.
- Brad S., BMO Harris Bank
Powered by AZEXO Shopify page builder